Dale Pendell
Newish…
"The Triumph of the Lie" is up on Reality Sandwich.
Please visit.
***
Also, "As the World Burns," some thoughts on Hinayana/Mahayana and politics, is up on TIKKUN.
* * *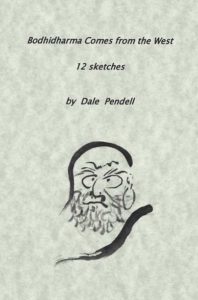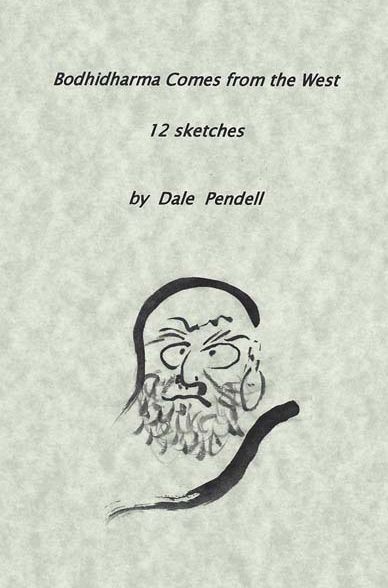 Bodhidharma Comes from the West, 12 Sketches
Published on occasion of the North Columbia Schoolhouse Cultural Center Community Arts Show, September 1, 2016.
I'll be putting a few of the paintings up in the retort over the next few days.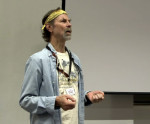 My talk on Lunar Meandering, given at Breaking Convention in Greenwich, is up on vimeo.  Visionary physicist Nick Herbert gives me a great plug on his most excellent blog site, Quantum Tantra .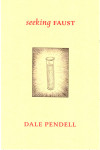 My nutty play, Seeking Faust is available in a beautiful paperback edition from Scarlet Imprint.
TRIGGER ALERT: There is something in the play to offend everyone.
"Thoroughly enjoying the wit, foolishness, and smuttiness of Seeking Faust. Dale Pendell has caught a good mix of neo-Elizabethan and Modernist dictim. This fits right on the shelf with his Neo-Coyote output. … It is as good a piece of book art as one could find these days."     –Andrew Schelling
My new book of poems, Salting the Boundaries, from New Native Press, is available from SPD (and on Amazon).              "I'm glad I cleared the desktop and spread out and read all of SALTING THE BOUNDARIES this evening. These are all new poems to me, and new in tone, style, vocabulary. The breadth of knowledge and concern, mythopoetic, geologic, historic, et al is splendid. & your wild salmon poem: I'm so glad you did that. I had been idly dreaming of something like that for years but never got to it. This is an impressive gathering, and a welcome surprise for me."—Gary Snyder
A review by Eric Weinblatt is on Catamaran.
Schrodinger, Einstein, Maxwell, differential equations, gunpowder, the bronze sword, and the chambered nautilus. What do they have in common? They each have a poem in this book. Equations of Power is available on Amazon. And there is a short review on physicist Nick Herbert's blog.