Exiled-in-America Chapbooks
Exiled-in-America Publications:
In the mid 1980s, while working for Imagen, I was writing the page and engine handling code for a state-of-the-art Kodak laser printer. This amazing and very expensive machine could duplex, collate, and print on card stock—all at the same time and all at sixty (later ninety) pages per minute. Best of all, I had my very own prototype in a lab to play with, so I began publishing a series of chapbooks. Dr. Luis Trabb-Pardo, a particularly well-cultured gentleman and Imagen's founder and CEO, continued to pay me—a testament to the vision and tolerance of one of the best Silicon Valley companies in that decade. I sewed the books by hand.
Most of the books are in Lucida, which had just been designed (especially for laser printers) by Chuck Bigelow and Kris Holmes, also at Imagen at that time. I did the typesetting in "troff," somewhat old fashioned even then. But consider: I can still open the files on any platform—there are no non-printing characters–and it's easy to write filters to manipulate the text (such as arranging the pages for signature printing). What if I had used one of those dreadful word processing programs? Try to find a filter for any of them now!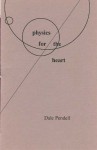 Physics for the Heart, Dale Pendell, 1986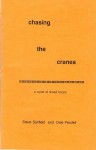 Chasing the Cranes: a cycle of  renga, linked haiku,  by Steve Sanfield and Dale Pendell, 1985

As a Heron Unsettles a Quiet Pool: Nine Poems for Mary, Tim McNulty, 1988. Delicately crafted poems by the gifted writer and naturalist from the Olympic Peninsula.
Swirling Dale Pendell, 1986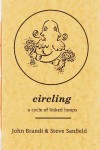 Circling: a cycle of linked hoops Steve Sanfield & John Brandi, 1988.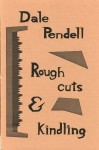 Rough Cuts & Kindling Dale Pendell, 1986.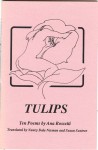 Tulips Ana Rossetti. Translated by Susan Suntree and Nancy Dale Nieman, 1990. Cover drawing by Jacqueline Bellon. These were the first translations of the prize-winning Spanish poet/novelist/performer and pop icon to appear in English. The poems are as sexy as Jacquline Bellon's drawings.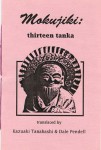 Mokujiki: Thirteen Tanka Translated by Kazuaki Tanahashi & Dale Pendell, 1988. Mokujiki Gogyo (1718-1810) was an itinerate Buddhist poet and carver. The cover is a self-portrait Mokujiki carved during a one night stay at Rengeji Temple.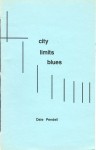 City Limits Blues Dale Pendell, 1986. A series of haiku and senryu mostly written during one broken-hearted week at the end of 1967. "Reading Issa" was reprinted as Holy Uncertainty #1, the first of Steve Sanfield's hard-to-find series of poem cards.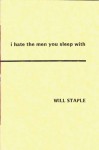 I Hate the Men You Sleep With Will Staple, 1992. My all time favorites from the irascible poet-coyote.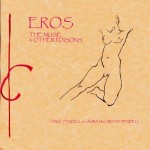 Eros, The Muse, and Other Poisons: Explorations in Relationship and the Greek Lyric. Dale and Laura McCarthy Pendell, 2000. These are primarily workings from Sappho—a mixture of translation and conjuring. We made it a game: wherever words were extant on a fragment, they had to be translated—these were the "anchor points." But the game was to fill in the missing lines. One of us would write two lines, then hand it to the other person to do the next two lines, and so on. The translated words and phrases are in bold type. We've shared our games with several "real" translators—sadly, they are not amused.
Leaf Songs Dale Pendell, 2000. We printed just a few of these for the "Leaves of the Shepherdess" Salvia divinorum conference held at Breitenbush Hot Springs in December. The poem is really a transcription, rather than a composition. It was spoken and sung; Laura Pendell playing keyboard and J. M. Nasim his electrified "psychedelic" Jew's Harp. I had prepared a slide show, going by at about one frame a second, that was actually coordinated to images and lines in the poem. This presented a challenge for Kat Harrison, who was operating the projector, when I'd start improvising.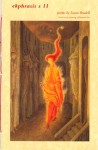 Ekphrasis x 11 Laura McCarthy Pendell, 2002. Eleven poems based on the surrealistic paintings of Remedios Varo.
10 Plant Poems, Plus One, Dale Pendell, 2007. Very limited: some twenty chapboks printed and hand sewn for a poetry reading.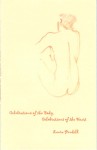 Celebrations of the Body, Celebrations of the Heart, Laura Pendell, 2008. Twenty-five copies printed for "Stealing the Fire," a poetry reading at the North Columbia Cultural Center.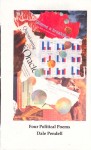 Four Political Poems, Dale Pendell, 2008. Twenty-five copies printed for "Stealing the Fire," a poetry reading at the North Columbia Cultural Center.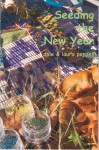 Seeding the New Year, Dale and Laura Pendell, 2008. A poetic relay for the New Year. One hundred numbered copies.
Green Musings; Mostly Plant Poems. Dale Pendell, 2011. 30 copies printed and hand sewn for the International Herb Symposium, Wheaton College, Massachusetts.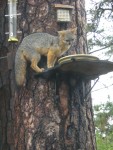 Fox Cycle: A Poetic Relay for Solstice 2013, Dale and Laura Pendell.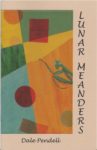 Lunar Meanders; Knowledge and Power in Psychedelic Landscaping. Dale Pendell, 2015. 18 copies printed for Breaking Convention, London.